Stay in a Sixteenth Century French Château.

The Château St-Ferriol is a sixteenth century French castle (château fort) in the South of France. It is available for letting by the week from June to September each year.
The château, listed ("inscrit") by the French Ministry of Culture, was built as a defensive fortress in the sixteenth century, and comprehensively restructured around the year 1600 to a comfortable spacious Renaissance residence.
Château de St-Ferriol from the South-East
The castle had been undergoing renovations and part of it is now available for vacation lettings. This part is self-contained and comprises:
The castle is situated at the highest point of the small sleepy village of St-Ferriol, next to its medieval church. It benefits from spectacular views. It lies in historic Languedoc, now part of the Occitanie region, in the heart of Cathar Country, famous for its history, architecture, natural features, wildlife, climate, food and wine. It lies within walking distance of Rennes-le-Château, and an hour's drive from the Mediterranean coast, Perpignan, Carcassonne, Foix, the Pyrenees, Andorra and Spain.
For more information and availability, please contact James:
Chateau St-Ferriol, St-Ferriol 11500, Aude, France.
Email: contact@st-ferriol.com
Tel: +44 (0)7954 168897
Cars may be parked in the Courtard.
Lettings are self-catering, but we can arrange chefs and domestic help if needed.
Additional bedrooms in estate houses are available for guests. Please inquire if needed.
More detail and photographs below:
---
Ground Floor: Salle des Chevaliers (Knight's Hall)
Ground Floor: Cuisine (Kitchen)
Ground Floor: Arriere Cuisine (Scullery)
Ground Floor: WC
South facing window & East facing canonier.

Ground Floor: Entry porch
Providing access to the courtard
Middle Floor: Sitting room

Middle Floor: Bedroom
With Bunk Beds
View from the Bedroom

Middle Floor: Library/ 3rd Bedroom
The library includes a double bed on a mezanine floor, and can accomodate another double bed if needed.

Middle Floor: Shower room with WC
South facing window & East facing canonier.

Top Floor: Bedroom
Top Floor: Bathroom
Top Floor Corridor

Outside
Château de St-Ferriol from the South
Château de St-Ferriol - view from the Knight's Hall
Outside the village of St-Ferriol
Château de St-Ferriol – part of the North Terrace
Early morning View from the Château de St-Ferriol
Château de St-Ferriol from the North-East
Château de St-Ferriol, East Gardens
Château de St-Ferriol from the South-East
Château de St-Ferriol from the North-West
Looking South to the Pyrenees
Château de St-Ferriol Connonier (gun port)
Château de St-Ferriol Courtyard
St-Ferriol Church
Other
St-Ferriol on the Cassini Map
St-Ferriol: Latitude: 42:53:31N (42.8918489) Longitude: 2:13:28E (2.224439)
Local Attractions
The Cathar Castle of Montsegur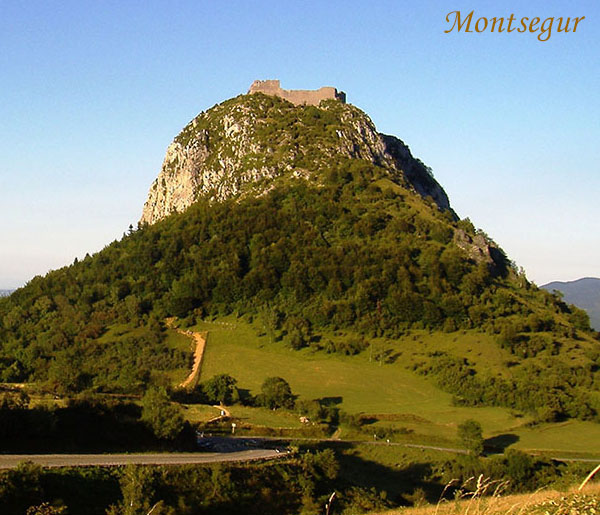 The ruined Abbey at Alet-les-Bains
"Cathar Castle" of Arques
Bram – A Circulade village
Carcassonne
"Cathar Castle" of Peyrepertuse
Cathar Castles at Lastours
Abbey of Fontfroide
"Cathar Castle" of Puilaurens
Rennes-le-Château – photographed from the Château de St-Ferriol
"Cathar Castle" of Queribus